Payment Policy
We accept payment directly from PayPal or Visa, MasterCard, Discover, and American Express via PayPal. PayPal allows you to pay using a major credit card or direct transfer from your bank accounts.

Immediate payment is required upon selecting ""Buy It Now"" or upon checking out through the cart.
Pay With PayPal

When you place an order with PayPal, you will be redirected to the PayPal payment page, where you can confirm your payment by logging in with your PayPal username and password.

You may still check out even without a PayPal account. To do so, please click on "Pay with Debit/Credit Card" and you'll be redirected to a secure page where you can enter your credit card information or complete your payment safely via PayPal.
How to Pay if I don't have a PayPal account?
You can use all international credit/debit cards, No PayPal account needed.
It's easy & take only 3 steps.
1. Once you check out and find the page "Pay with PayPal, just click on "Pay with Debit or Credit Card".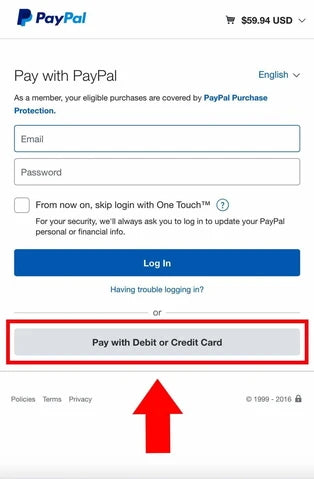 2. Enter your credit card number, Address, email & phone number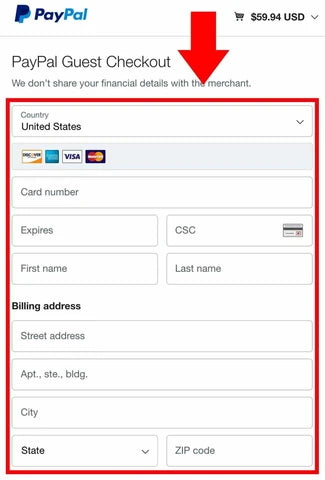 3. Then Select "No, I don't want an account now"
Click on "Pay Now"
.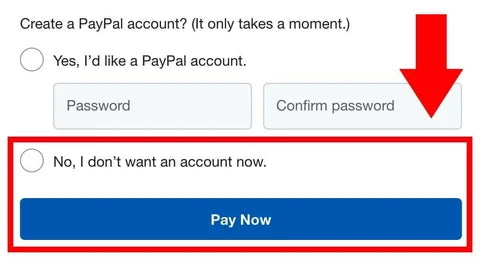 4. Finally, Thanks for your order.
DONE! Your transaction is complete.